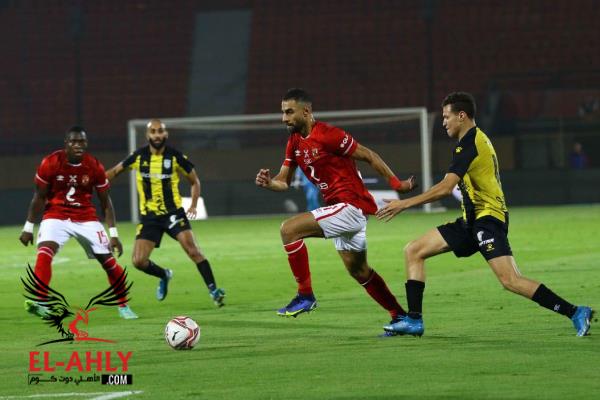 The first team of Al-Ahly club begins its preparations for its next match, which its fans are waiting for, after the end of the Arab Contractors match, which took place this evening in the general league competitions.
Al-Ahly club defeated its guest, the Arab Contractors, with a clean goal, scored by Hamdi Fathi, in the match that took place tonight at Al-Ahly Wei Salam Stadium, in the fourth round of the Premier League.
Al-Ahly club will be a guest of Ghazl El-Mahalla at 5:30 p.m., next Sunday, at El-Mahalla Stadium, as part of the fifth round of the Premier League.
During that confrontation, Al-Ahly will want to avenge its defeat on the same stadium against the same team in the second round of the last edition of the league, where the "farmers" succeeded in seizing a valuable victory with a clean goal at the time.
Al-Ahly has only two matches against Ghazl El-Mahalla and Smouha in the fifth and sixth rounds of the league, before the competition stopped, at the end of this month, due to the participation of the first national team in the Arab Cup, to be held in Qatar.
The news from the source