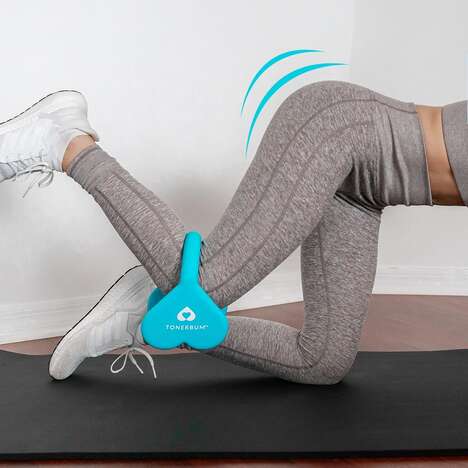 Texas-based fitness brand Better Way Body has announced the launch of TonerBum, a utility patented glute and leg toning dumbbell. The five-pound dumbbell adheres to a strict ergonomic design that prioritizes comfort while ensuring the effective isolation of all three gluteus muscles: the gluteus maximus, gluteus medius, and gluteus minimus.
According to the company, TonerBum activates users' gluteal muscles in a faster, safer, and more effective manner than traditional squats, lungs, and resistance band-based exercises. In addition, the dumbbell boasts a simple U-shaped design, making it easy for customers to wrap around their thighs.
The new glute-focused product was designed by certified yoga instructor Alina Kravchenko, who recognized a gap in the market. "While using resistance bands and traditional hand-held dumbbells during glute and leg exercises, I noticed how difficult and uncomfortable they were to use," said Kravchenko, which led her to develop TonerBum.
Image Credit: TonerBum